Lee Bruder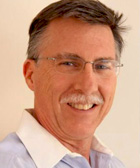 Lee Bruder is an organizational consultant who has devoted over 40 years to the nonprofit sector. He specializes in helping nonprofit boards and executives build both individual and organizational capacity.
His expertise includes:
Supervision
Facilitating Organizational Change
Program Design and Development
Managing Multiple Sites
Facility Expansion
Quality Assurance
Community Mobilization
Lee has served on a wide variety of nonprofit boards since 1989. His consulting work with senior and middle managers and Boards of Directors has been key in helping organizations move forward. His range and depth of experience make him an ideal coach for senior staff. The basis of Lee's work lies in his ability to collaborate and facilitate, and a deep appreciation of meaningful personal and organizational change.
Credentials include:
Master of Arts degree in Counseling Psychology, Antioch University New England
Post Graduate credits in Organizational Management, Antioch University New England
Certificate in Organizational Development.